Events
Traditionally, we host several festive, food-themed events each year, most notably the Lobster Stew Supper in March and the Strawberry Fest in late June. The pandemic forced us to press 'pause' on these large gatherings, but we look forward to again sharing the best from our farms and fishermen with our community in the future.
Strawberry Fest
For 13 years, this two-day event had been the highlight of summer on the Cape. It's kicked off with a fabulous farm supper Friday night, featuring both an authentic lobster bake AND a pig roast – all locally fished/farmed of course – plus live music, dancing, and an auction. Saturday we frolic in Maxwell's field on Two Lights Road with food trucks, live music, games, artisan vendors – and lots of strawberries!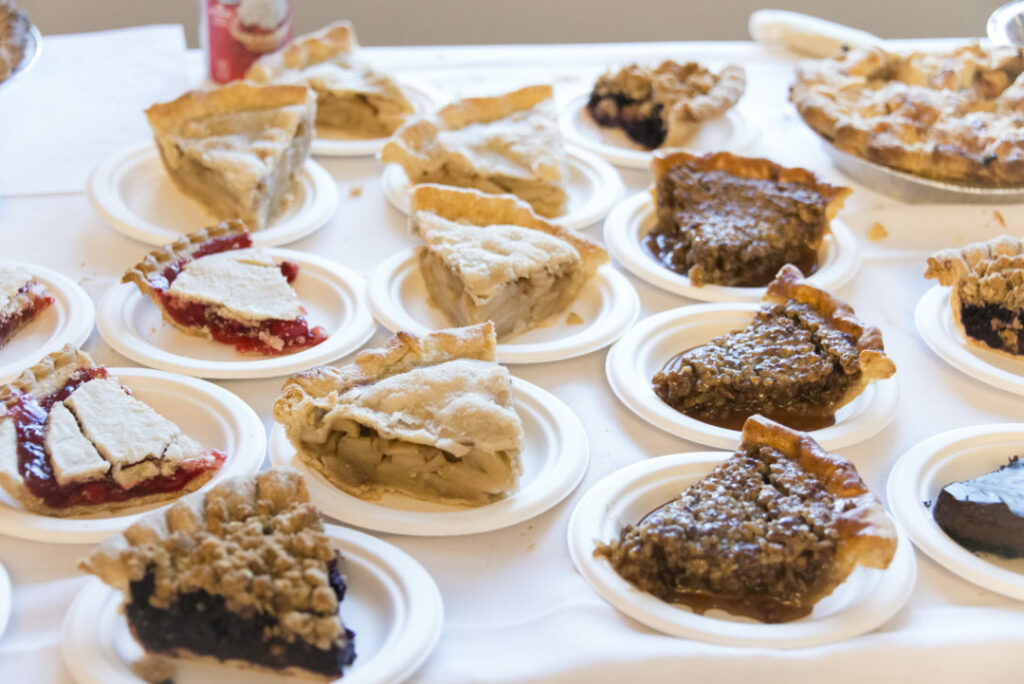 Lobster Stew Supper
March has been the perfect time for friends and neighbors to come out of winter hibernation, reconnect with the community, and enjoy a casual feast of mouth-watering lobster stew (from our secret recipe), big warm biscuits from The Good Table (yum!), and a huge selection of delicious home-baked pies. The Purpoodock Club has been our generous and gracious host for the past three suppers.